Colombia to win against Greece (Group C)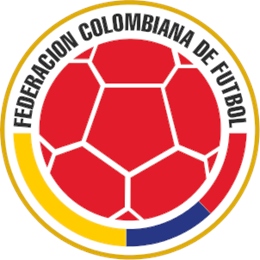 | | |
| --- | --- |
| Trading start | Saturday, May 24, 2014 4:00:00 PM GMT |
| Trading end | Saturday, June 14, 2014 6:00:00 PM GMT |
| Event date | Saturday, June 14, 2014 4:00:00 PM GMT |
| Event | FIFA World Cup Group Stage |
| Long shares | Long shares have been resolved at m฿ 10.00 |
| Short shares | Short shares have been resolved at m฿ 0.00 |
| Volume (total) | 20 shares |
| Volume (7 days) | 20 shares |
| Resolution Details | Colombia won against Greece, 3 - 0. |
Contract Details
Long shares win if Colombia wins the game Colombia vs Greece (FIFA World Cup 2014 Group C) scheduled on Saturday, June 14, 2014 at 1:00 PM in Belo Horizonte.

About the Colombia National Football Team

The Colombia national football team represents Colombia in international football competitions and is controlled by the Colombian Football Federation. It is a member of the CONMEBOL. It is currently ranked 5th in the FIFA World Rankings, and ranked 8th in Elo World Rankings.

About the FIFA World Cup 2014

The 2014 FIFA World Cup will be the 20th FIFA World Cup, an international men's football tournament that is scheduled to take place in Brazil from 12 June to 13 July 2014. It will be the second time that Brazil has hosted the competition, the previous being in 1950.

Contract Rules

Predictious will use the results provided by the official FIFA website.
If the game Colombia vs Greece is a draw, both long and short shares will be resolved at m฿5.
If the game Colombia vs Greece is cancelled or abandoned, both long and short shares will be resolved at m฿5.
Any open orders to buy or sell shares are the responsibility of the account holder and any trades made after the winner is announced will not be reverted. Any changes to the result after the market has expired will not be taken into account.

Tips

Sell this contract if you think Colombia will

not

win the game Colombia vs Greece. Find out more about selling shares without owning any here.
Trading is scheduled to end 2 hours after the game starts, if you wish to automatically cancel your orders when the game starts, you can set an expiration date and time.
---