Jared Leto (Dallas Buyers Club) to win the Oscar for Best Supporting Actor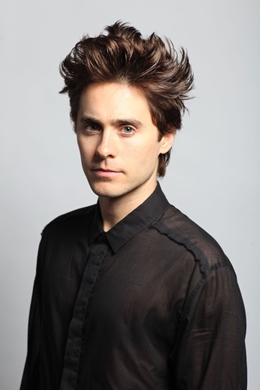 | | |
| --- | --- |
| Trading start | Sunday, February 9, 2014 5:00:00 PM GMT |
| Trading end | Monday, March 3, 2014 4:00:00 AM GMT |
| Event date | Sunday, March 2, 2014 11:30:00 AM GMT |
| Event | Oscars 2014 Best Supporting Actor |
| Long shares | Long shares have been resolved at m฿ 10.00 |
| Short shares | Short shares have been resolved at m฿ 0.00 |
| Volume (total) | 58 shares |
| Volume (7 days) | 45 shares |
| Resolution Details | Jared Leto won the 2014 Oscar for Best Supporting Actor. |
Contract Details
Long shares win if Jared Leto (Dallas Buyers Club) wins the 2014 Academy Award for Best Actor in a supporting role.

About the Oscars

The 86th Academy Awards ceremony is an upcoming event during which the Academy of Motion Picture Arts and Sciences (AMPAS) will present its annual Academy Awards to honor the best films of 2013 in the United States. The ceremony is scheduled for March 2, 2014, at the Dolby Theatre in the Hollywood district of Los Angeles, California.

About the Oscar for Best Supporting Actor

Performance by an Actor in a Supporting Role is one of the Academy Awards of Merit presented annually by the Academy of Motion Picture Arts and Sciences (AMPAS) to recognize an actor who has delivered an outstanding performance while working within the film industry.

About Jared Leto

Jared Leto (born December 26, 1971) is an American actor, singer-songwriter, musician, director, producer, activist, philanthropist, photographer and businessman.

About Dallas Buyers Club

Dallas Buyers Club is a 2013 American biographical drama film directed by Jean-Marc Vallée and starring Matthew McConaughey, Jared Leto, Jennifer Garner and Steve Zahn. The film is based on the true-life tale of Ron Woodroof, an AIDS patient who began smuggling unapproved pharmaceutical drugs into Texas when he found them effective at improving his symptoms. The film has been critically acclaimed and received several awards and nominations, including two Golden Globe Award wins for McConaughey and Leto.

Contract Rules

If there is no Academy Award in 2014 or if there is not a unique actor who wins the Academy Award for Best Supporting Actor in a leading role: long shares will be resolved at m฿0, short shares resolved at m฿10.
Any open orders to buy or sell shares are the responsibility of the account holder and any trades made after the best actor is determined will not be reverted. Any changes to the result after the market has expired will not be taken into account.

Tip

Sell this contract if you think Jared Leto will

not

be getting the Academy Award for Best Supporting Actor. Find out more about selling shares without owning any here.
---