Alfonso Cuarón to win the Oscar for Best Director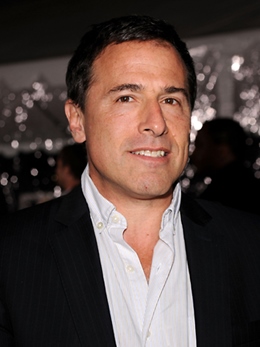 | | |
| --- | --- |
| Trading start | Friday, October 11, 2013 3:00:00 PM GMT |
| Trading end | Monday, March 3, 2014 4:00:00 AM GMT |
| Event date | Sunday, March 2, 2014 11:30:00 AM GMT |
| Event | Oscars 2014 Best Director |
| Long shares | Long shares have been resolved at m฿ 10.00 |
| Short shares | Short shares have been resolved at m฿ 0.00 |
| Volume (total) | 181 shares |
| Volume (7 days) | 58 shares |
| Resolution Details | Alfonso Cuarón won the 2014 Oscar for Best Director. |
Contract Details
Long shares win if Alfonso Cuarón (Gravity) wins the 2014 Academy Award for Best Director.

About the Oscars

The 86th Academy Awards ceremony is an upcoming event during which the Academy of Motion Picture Arts and Sciences (AMPAS) will present its annual Academy Awards to honor the best films of 2013 in the United States. The ceremony is scheduled for March 2, 2014, at the Dolby Theatre in the Hollywood district of Los Angeles, California.

About the Oscar for Best Director

The Academy Award for Best Directing (Best Director), usually known as the Best Director Oscar, is one of the Awards of Merit presented to directors working in the motion picture industry. While nominations for Best Director are made by members in the Academy's Directing branch, the award winners are selected by the Academy membership as a whole.

About Alfonso Cuarón

Alfonso Cuarón Orozco is a Mexican film director, screenwriter, producer and editor best known for his films A Little Princess (1995), Y Tu Mamá También (2001), Harry Potter and the Prisoner of Azkaban (2004), Children of Men (2006), and Gravity (2013). His fantasy adventure series Believe is due to be broadcast in 2013–2014.

About Gravity

Gravity is a 2013 3D space thriller and space drama film directed, co-written, co-produced and co-edited by Alfonso Cuarón. The film stars Sandra Bullock and George Clooney as astronauts who survive the mid-orbit destruction of a Space Shuttle and attempt to return to Earth.

Contract Rules

If there is no Academy Award in 2014 or if there is not a unique director who wins the Academy Award for Best Director: long shares will be resolved at m฿0, short shares resolved at m฿10.
Any open orders to buy or sell shares are the responsibility of the account holder and any trades made after the best director is determined will not be reverted. Any changes to the result after the market has expired will not be taken into account.
---