Chiwetel Ejiofor (Twelve Years A Slave) to win the Oscar for Best Actor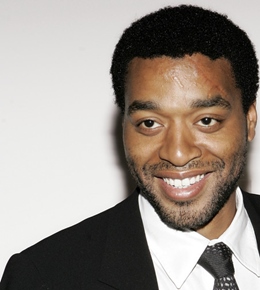 | | |
| --- | --- |
| Trading start | Sunday, December 8, 2013 3:00:00 PM GMT |
| Trading end | Monday, March 3, 2014 4:00:00 AM GMT |
| Event date | Sunday, March 2, 2014 11:30:00 AM GMT |
| Event | Oscars 2014 Best Actor |
| Long shares | Long shares have been resolved at m฿ 0.00 |
| Short shares | Short shares have been resolved at m฿ 10.00 |
| Volume (total) | 327 shares |
| Volume (7 days) | 215 shares |
| Resolution Details | Matthew McConaughey won the 2014 Oscar for Best Actor. |
Contract Details
Long shares win if Chiwetel Ejiofor (Twelve Years A Slave) wins the 2014 Academy Award for Best Actor.

About the Oscars

The 86th Academy Awards ceremony is an upcoming event during which the Academy of Motion Picture Arts and Sciences (AMPAS) will present its annual Academy Awards to honor the best films of 2013 in the United States. The ceremony is scheduled for March 2, 2014, at the Dolby Theatre in the Hollywood district of Los Angeles, California.

About the Oscar for Best Actor

The Academy Award for Best Actor was first awarded at the 1st Academy Awards ceremony, held in 1929. It is given in honor of an actor who has delivered an outstanding performance in a leading role while working within the film industry. Currently, nominees are determined by preferential voting within the actors branch of AMPAS; winners are selected by a majority vote from the entire eligible voting members of the Academy.

About Chiwetel Ejiofor (Twelve Years A Slave)

Chiwetelu Umeadi is a British film, television, and theatre actor. He has received numerous acting awards and nominations, including the 2006 BAFTA Awards Rising Star, three Golden Globe Awards' nominations, and the 2008 Laurence Olivier Award for Best Actor for his performance in Othello.

About the movie

12 Years a Slave is a 2013 British-American epic historical drama film and an adaptation of the eponymous 1853 autobiography by Solomon Northup, a New York State-born free negro who was kidnapped in Washington, D.C. in 1841 and sold into slavery. He worked on plantations in the state of Louisiana for 12 years before his release. The first scholarly edition of Northup's memoir, co-edited by Sue Eakin and Joseph Logsdon in 1968, carefully retraced and validated his account, finding it to be remarkably accurate.

Contract Rules

If there is no Academy Award in 2014 or if there is not a unique actor who wins the Academy Award for Best Actor: long shares will be resolved at m฿0, short shares resolved at m฿10.
Any open orders to buy or sell shares are the responsibility of the account holder and any trades made after the best actor is determined will not be reverted. Any changes to the result after the market has expired will not be taken into account.
---