Pippa Middleton to be FHM World Sexiest Woman 2014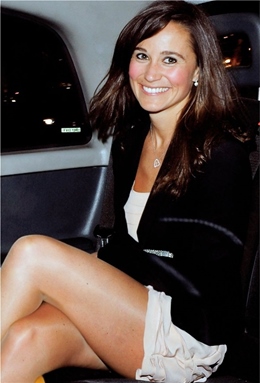 | | |
| --- | --- |
| Trading start | Wednesday, June 19, 2013 10:00:00 AM GMT |
| Trading end | Wednesday, April 30, 2014 11:59:59 PM GMT |
| Event date | Wednesday, April 30, 2014 11:59:59 PM GMT |
| Event | FHM Sexiest 2014 Woman |
| Long shares | Long shares have been resolved at m฿ 0.00 |
| Short shares | Short shares have been resolved at m฿ 10.00 |
| Resolution Details | Jennifer Lawrence was selected as the Sexiest Woman In The World 2014 by FHM. |
Contract Details
Long shares win if Pippa Middleton is elected World Sexiest Woman 2014 by FHM.

About the World Sexiest Woman

Each year, FHM publishes rankings for the sexiest women alive based on public and editorial voting through the magazine's website.

Contract Rules

If there is no FHM Sexiest World Woman published in 2014 or if there is not a unique woman selected as World Sexiest Woman: long shares will be resolved at m฿0, short shares resolved at m฿10.
Any open orders to buy or sell shares are the responsibility of the account holder and any trades made after the 2014 FHM Sexiest Woman is announced will not be reverted. Any changes to the result after the market has expired will not be taken into account.

Tip

Sell this contract if you think Pippa Middleton will

not

be elected as the World Sexiest Woman 2014. Find out more about selling shares without owning any here.
---